Product Description
Sodium Lignosulfonate with Factory Price
Sodium lignosulfonate is a deep processed product of xylose powder. Based on the new low pollution technology of wheat straw, SFP has more sulfonyl and carboxyl groups. It has good solubility and high surface activity and dispersing property. It is mainly used in disperse dyes and reducing dyes and coal water slurry. Dispersing and filling. It has many advantages, such as good grinding effect, surface activity, dispersion, thermal stability, high temperature dispersion stability and so on.

It is the extract of the pulping process, which is made by concentration modification reaction and spray drying. The product is brown-yellow free-flowing powder, easily soluble in water, stable in chemical properties, and does not decompose after long-term sealed storage. Lignin series products are a kind of surface active agent, which can produce multiple products through processing, compounding and other methods, mainly used in resin, rubber, dyes, pesticides, ceramics, cement, asphalt, feed, water treatment, coal water slurry, Concrete, refractory materials, oil field drilling, compound fertilizers, smelting, casting, adhesives. Experiments have proved that lignin sulfonate is very effective in preventing sandy soil, and it can also be used as a desert fixing sand agent.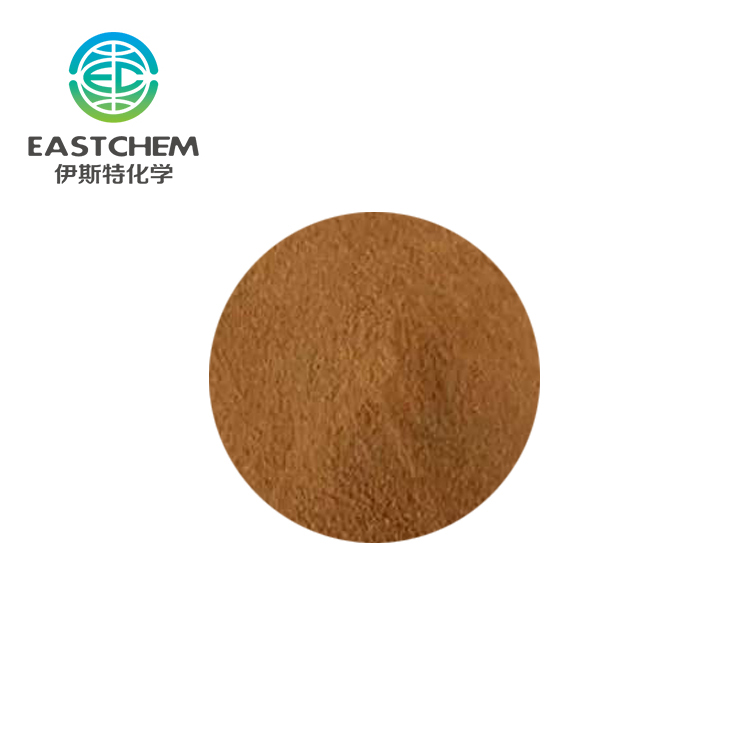 The main performance:
1. Concrete water-reducing agent: It is a powdery low air-entraining retarding water-reducing agent, which is an anionic surface active substance. It has adsorption and dispersion effects on cement and can improve various physical properties of concrete. Reduce water consumption by more than 13%, improve the workability of concrete, and greatly reduce the initial hydration heat of cement. It can be compounded into early strength agent, retarder, antifreeze agent, pumping agent, etc. The liquid admixture made after the water reducer is compounded has basically no precipitation.

2. Coal water slurry additive: Adding this product during the preparation of coal water slurry can increase the output of high mills, maintain the normal state of the pulping system, reduce the power consumption of pulping, and increase the concentration of coal water slurry during the gasification process. , Oxygen consumption and coal consumption are reduced, the efficiency of cold gas is improved, and the viscosity of coal water slurry can be reduced and certain stability and fluidity can be achieved.

3. Refractory material and ceramic body reinforcement: In the manufacturing process of large-size wall tiles and refractory bricks, the raw material particles of the body can be firmly bonded, and the strength of the dry body can be increased by more than 20%-60%.

4. Fillers and dispersants for dye industry and pesticide processing: when used as dispersants and fillers for vat dyes and disperse dyes, it can increase the color strength of the dye, make the color more uniform, and shorten the time for dye grinding; in pesticide processing It can be used as filler, dispersant and suspending agent, greatly improving the suspending rate and wetting performance of wettable powder.

5. As a binder for powdery and granular materials: used for pressing balls of iron ore powder, lead-zinc ore powder, pulverized coal, coke powder; pressing of cast iron and cast steel sand; extrusion of mud brick walls and floor tiles Forming; in the form of pellets, good effects such as high strength, good stability, and lubricating molds can be obtained.

6. Used as a diluent dispersant and viscosity reducer in drilling; improve the fluidity of crude oil transportation and reduce energy consumption. In petroleum products, it is used as a cleanser, dispersant, overbased additive, rust inhibitor, antistatic agent, emulsifying viscosity reducer, dewaxing and wax inhibitor.
Packaging and storage
1. Package:25kg/bag
2. Storage: This product needs to be placed in a dry and ventilated place, and should be protected from sun, moisture and moisture. This product does not deteriorate for long-term storage. If there is agglomeration, it can be used as an aqueous solution or crushed, without affecting the performance and effect
3. Transportation: This product should be lightly loaded and unloaded during transportation. It is forbidden to use iron hooks for loading and unloading to prevent damage. The product is non-toxic and harmless. It is a non-flammable and explosive dangerous product. It can be transported by containers such as cars or trains or LTL.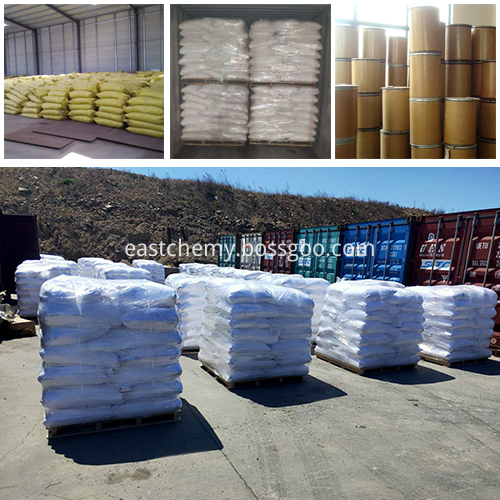 Our Company
Shenyang East Chemical Technology Co., Ltd., established in 2012, is a professional supplier of concrete admixture products. Our company relies on high-quality and rich resources in the Northeast and mainly sells the first, second, and third generation water reducers, lignin sulfonates, naphthalene-based superplasticizers, polycarboxylic acid water reducers, polyether monomers (HPEG, TPEG), and polycarboxylic acids water reducing agent (PCE) series products and other concrete admixture auxiliary materials, such as sodium gluconate, acrylic acid, citric acid, etc Our company's products are exported to all parts of the country and Southeast Asia, the Middle East, Europe and other international markets Our company has established a comprehensive sales and service network system throughout the country, and we have many branches and foreign trade transit warehouse in Shenyang, Wuxi, Shandong and so on We committed to being a sincere and trustworthy partner of our customers adhering to the company culture of "customer first, professional and efficient" . We are willing to work with friends at home and abroad to create a better future and achieve win-win cooperation.